https://www.podbean.com/media/share/pb-7saat-bd801b
Hello again witches seekers and friends, and thank you for tuning in to episode 52 – witch you betta WORK. And yes, that is a reference to RuPaul in the 90s. The idea for this episode was suggested by a listener named Ariadne (awesome)! So thank you! Today I'm talking about workplace witchery! Magic you can do at work and that can help you keep the peace with coworkers, talk confidently to employers, attract clients, create sacred space in your office or at your desk and if you work in a witchy industry like tarot reading or maybe even hosting a witchy podcast, I have some specific tools that I use to give my work a magical boost, and keep my psychically healthy.
Do you have witchy work rituals, or maybe magical items on your desk? I'D LOVE TO HEAR ABOUT IT! Share them on Instagram and Twitter with the hashtag #SacredOfficeSpace, and see what other witches are up to at work.
Today's episode is brought to you by KREATURE CREATIONS! OOAK Art Dolls to give your home or altar a touch of magic and whimsy!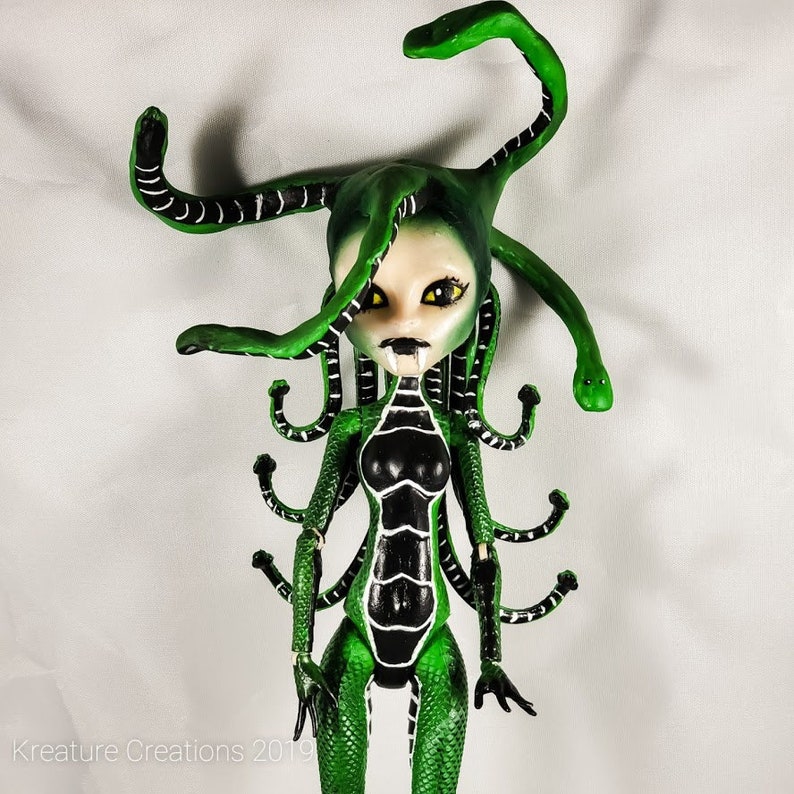 Kreature Creations is closing in September so all dolls are on sale, and ready to go to their new home! Visit KreatureCreations.com to see her gallery, and get yourself something a little different for your altar space.
Connect with me!
Facebook: The Fat Feminist Witch
Twitter: @fatfemnistwitch
Instagram: FatFeministWitch
Pinterest: FatFemnistWitch
Listen on Spotify!
Support the show!
Patreon: http://patreon.com/thefatfeministwitch
Buy me a ☕ : https://ko-fi.com/thefatfeministwitch
Advertise on The Fat Feminist Witch: http://advertisecast.com/thefatfeministwitch
As always the opening and closing track is Back To The 90s (Douglas Mulvey AKA D-REX) / CC BY 4.0)