If you listened to yesterday's interview with Kathleen Borealis, you heard that one way you can assure that your magic rocks are ethically mined is by digging them up yourself! I've got a list of commercial mines that offer tours and are open to the public all over canada and the us, one in europe, and another in australia. I also listed a few places where crystals naturally move up to the surface and are free to collect for personal use.
Canada
Amethyst – Thunder Bay, Ontario
The largest amethyst mine in North America is Amethyst Mine Panorama in Thundar Bay, Ontario. There's a $10 CAD fee to get in, and then you pay $4 CAD for every pound of amethyst you find!
They also offer guided tours which can tell you the history of the mine but also facts about amethyst in general! On their website they even list the astrological, mythical, and magical associations of the stone.
Highlands East, ontario
Sodalite, Green apatite, purple fluorite, feldspar, fluororichterite, and stillwellite can all be found, and mined, in this central ontario township near Algonquin Provincial Park. Rather than a commercial mine, Highlands east is home to various crystal veins running through the forest, hills, and local farms.
Opal – Vernon, British Columbia
The Klinker Opal Deposit, founded in 1991, was Canada's first commercial opal deposit. They allow you to come in and dig your own opal for $50 CAD for a day and you get to remove up to 5 lbs of opal and agate for that amount. They also polish and cut opal, and can fit it into jewellery.
---
United States
Sapphire – Helena, Montana
At the Spokane Bar Sapphire Mine you can choose to both sift through gravel collected from the mine, or dig your own. Either way the staff is there to tell you about the minerals you find, the history of the mine, and the process of cleaning and cutting the stones. It's about $60 USD for the day.
Herkimer Diamonds – Herkimer, New York
Though not actual diamonds, this double terminated quartz has been considered a highly spiritual stone for hundreds of years. Though they grow in countries all over the world, this New York location is the main source in North America. There are multiple mines around the area that allow you to dig for Herkimer Diamonds and keep whatever you find!
Emerald – Hiddenite, North Carolina
The emerald hollow mine in North Carolina is the only emerald mine in the world open to the public! In addition to emerald the area hosts aquamarine, sapphire, garnet, topaz, amethyst, citrine, quartz, tourmaline and of course Hiddenite – which is pretty rare. There are many different ways of prospecting at this mine and for $30 USD you can try them all.
Jade Cove, Big Sur, California
No only is Big Sur california said to be one of the most stunningly beautiful places on earth, but the section known as jade Cove is filled with jade and serpentine. You can pick up any loose jade or serpentine you find, but no digging or mining is allowed, to preserve the pristine natural environment. The best times to find magic rocks are during low tide, especially soon after a winter storm.
Meteorites – Winslow, Arizona
If you're interested in rocks (or petrified wood!) Arizona is the state for you, my friend. Arizona is the home of the largest gem show in north america, but it's also home to some huge and ancient meteor impact sites. The deserts fo arizona host craters and strewnfields where meteorites can be casually collected without digging, up to 10 lbs. There are also museums and tourist attractions about meteorites and a centre for meteorite studies at the university!
---
Europe
Idar-Oberstein, Germany
The only publically accessible crystal mine in europe is the Steinkaulenberg mine in Idar-Oberstein, Germany. You can walk through caves filled with agate or quartz just to look and can mine your own. Crystal mining and art are very popular all through the region and there are crystal and gemstone tours that take you to accompanying museums, gardens, caves and tunnels, and shops and art studios.
---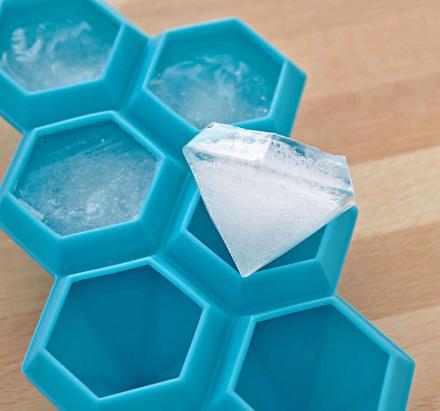 Australia
thundereggs – Wycarbah, Queensland
These incredible volcanic rock formations aren't exclusive to australia, but the Mt Hay Gemstone Tourist Park does give you access to one of the largest deposits in the world. They were named thundereggs by North American Indigenous Tribes who believed they were the eggs of the mystical thunderbird. It's created by gas bubbles in lava and contains volcanic ash, chalcedony, and then agate or quartz or opal. It's not hollow like a geode. They're all very different and stunning. You can mine your own, and sift gravel for small pieces in the tourist park.
---
This is where you can find shiny, sparkly crystals with known healing and magical properties, but don't forget about local rocks and minerals. It doesn't have to cost money or be gem quality to give you access to earth energy! Sea glass is man made and nature shaped and is great for any sort of sea magic and coming out the other side of changes more beautiful than before. Lots of the rocks you find at your local beach are actually way more interesting than you think! There's also the matter of nostalgia and connection to your home. One of my favourite rocks on the beaches here is really just bright orange clay (like you see on a villa roof), but as a kid we used them to make paint we used both on skin and paper. A little lake water and you rub two 'paint rocks' together and you're good to GO. This is something I keep on my altar now as a representation of very creative and childlike energy. It's more than possible to work with crystal and mineral magic without harming the planet or exploiting workers – if you're just willing to get your hands dirty!
---
Find out more about working with magic rocks in my new book Green Witchcraft: A Practical Guide to Discovering the Magic of Plants, Herbs, Crystals, and Beyond – out February 25th 2020!